Vina Vista Ranch
P.O. Box 140, Vina, CA 96092
Phone: 530-839-2206 Fax: 530-839-2207

What? You havenít heard of Vina?
Donít feel bad, no one else has either. It is 15 miles north of Chico, in the Sacramento Valley. The population of the town is about 700, and the downtown area contains a small market, post office, tractor welding shop, school, church, and park. No gas station. No traffic lights.
We live about 2 miles from town on 40 acres on the edge of the Vina Plain. We have "big sky" views of the plain and the mountains on both sides of the valley. Mt. Shasta and Mt. Lassen are visible to the north and northeast.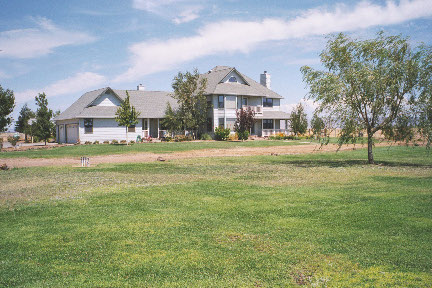 Home on the Vina Plains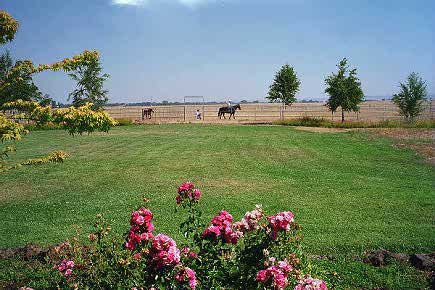 Back yard and arena.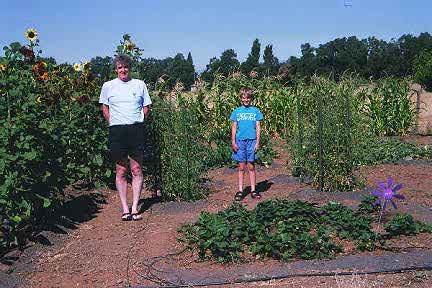 Summer garden.
A second house on our property is used for the offices of Pacific Media Technologies.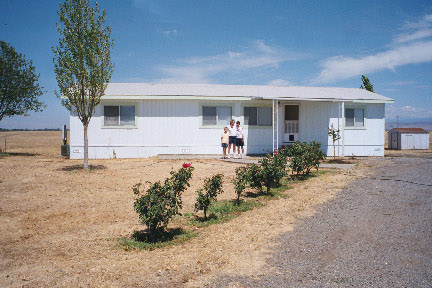 Pacific Media Technologies
There is a 10 acre vernal pool on the ranch adjacent to us that is a resting spot for hundreds of Canada Geese at this time of year. Herons, many types of ducks, and predatory birds also frequent the spot. Red-winged Blackbirds number in the thousands. Western Meadowlarks and American Goldfinches abound.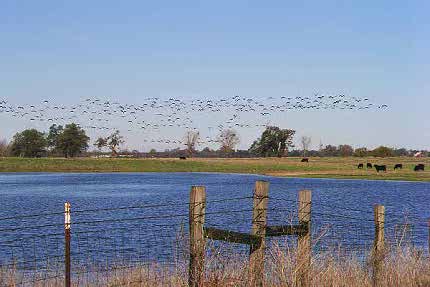 A vernal pool and lots of geese.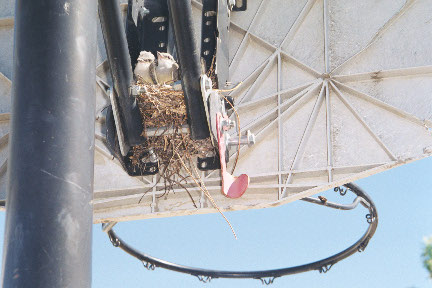 Western Meadowlark nest in the basketball hoop!
The Vina Plain is a large plain of several thousand acres that is renowned for its spring wildflowers and vernal pool habitat. The Nature Conservancy maintains a preserve of 4500 acres directly across the street from us.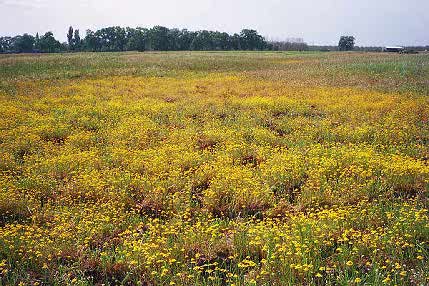 The pasture in spring.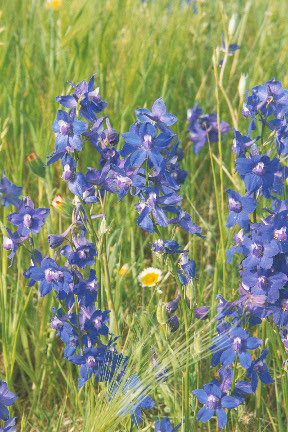 Royal Larkspur